The painter is a supporter of Plato's theory that from birth the soul falls into the body – the body is the dungeon of the soul. The soul is trapped in the body and restrained. Arriving in the body, it forgets and remains only a faded memory of the ideal world. The art exhibition "The meaning or meaninglessness of life" by
academic painter
Chayim Shvarzblat can be described as a combination of informality and figurativeness, two processes that are mutually exclusive and which create a specific artistic expression in the author that conveys a specific message.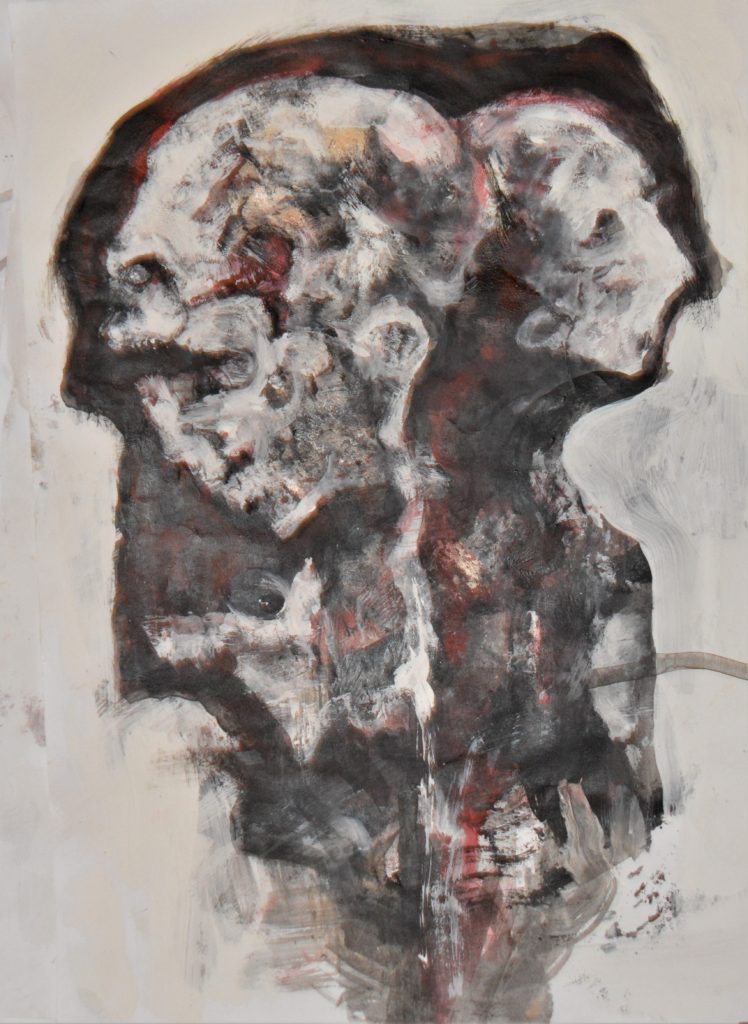 From the application of colors, figures can be seen in some places for which at first glance it is not possible to determine whether these are subconscious representations of animalistic-mythical beings, or whether they are human beings whose physicality is degraded. As the
artist Chayim Shvarzblat
states, he paints "diseases, disasters, wars, suffering, harsh reality without beautification, life on Earth as he sees it." Thus, the figures, which emerge from the application of colors that are so thick in some places that they become flesh-like masses, reflect precisely the wounding of both the physical and spiritual aspects of life. In addition, the paintings of Chayim Shvarzblat depict those wounds in the period when they begin to heal, and therefore what at first glance looks like a subconscious mind can be seen as trauma and is endured and carried by individuals as well as entire societies and civilizations. This is especially evidenced by the dark tones that pervade everyone else in
the paintings of Chayim Shvarzblat
and which alternate with the light tones to show the constant struggle for life in life. The contrast between dark and light tones is complemented in these works, in the same way as informal and figurativeness, as wounds and the power of struggle, necessary for the reality of life to survive in its balance. The painting emerges here as a means of presenting this reality. Throughout the paintings, the author debates freedom in many ways. For Chayim Shvarzblat, there are several types of freedom: freedom that is complete right – that is, freedom of the mind from the body, natural freedom, freedom within the framework of legal laws, freedom from the imposition of the will of the mass and the rule of the multitude. The painter is a supporter of Plato's theory that from birth the soul falls into the body – the body is the dungeon of the soul. The soul is trapped in the body and restrained. Arriving in the body, it forgets and remains only a faded memory of the ideal world.